Expert staff from the team that cares
At Outdoor Medical Solutions our qualified, professional and friendly team are committed to providing the highest level of care and service at all times.
How do we recruit?
Outdoor Medical Solutions Staff undergo a stringent recruitment process which includes an enhanced DBS check, driving licence check and a clinical assessment. All staff also complete a 36 module online training academy and we are committed as a company to ongoing continuing professional development.
Who are our clinical team?
All  our medical staff are professionally qualified to recognised national standards and work in line with current best practice, policy and procedure and all of the team whether clinical or office follow standard operating procedures.
Who are our management team?
Outdoor Medical Solutions management team includes clinical and non-clinical members and all activities are over seen by our Medical Director Doctor Mahnaz Alsharif.
Managing Director – Sam Thomas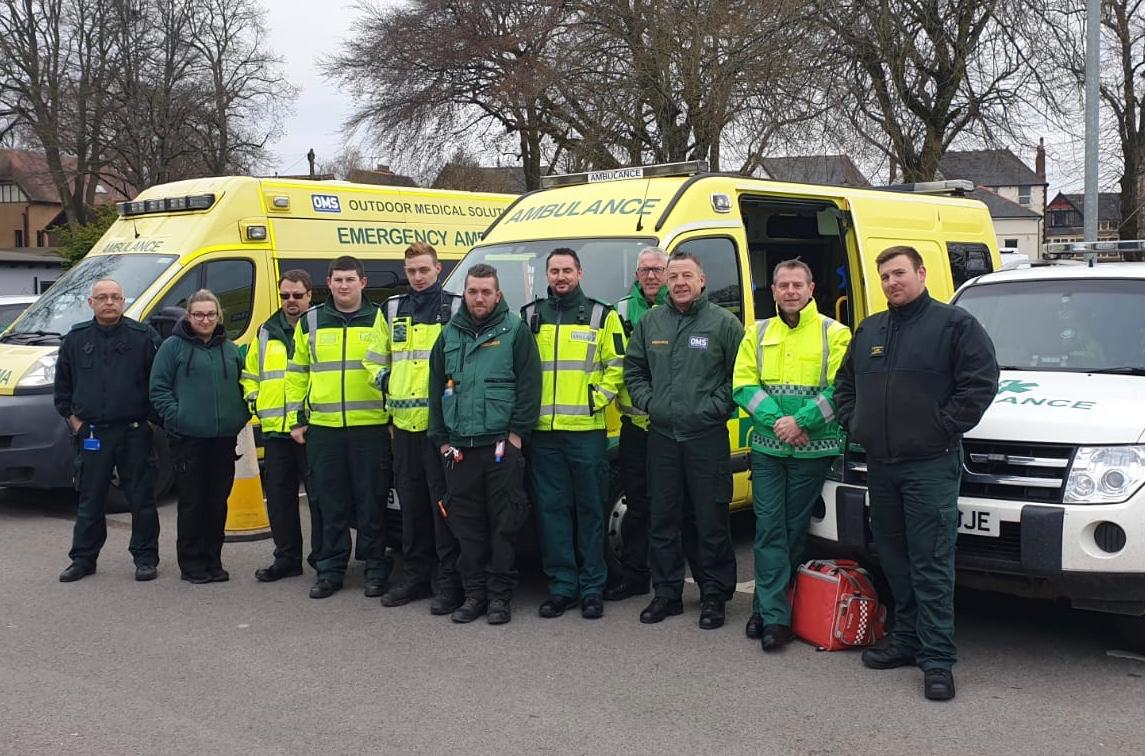 Recruitment
We are always looking for new and exciting people to join our team. If you are looking for a job in the emergency services industry then please feel free to contact OMS or Download the OMS Application Form.
Contact an event manager on
01291 440 299
for a competitive quote today and find out what Outdoor Medical Solutions Ltd's motorsport medical cover can for you and your event today.