Patient Transport throughout the UK
Committed to providing a first class patient transport service
Here at OMS we offer a full patient transport service to the NHS and to private patients. We are approved providers to a variety of NHS ambulance trusts within the UK to provide Non-emergency patient transport and also provide paramedic transfers and High Dependency patient transport support.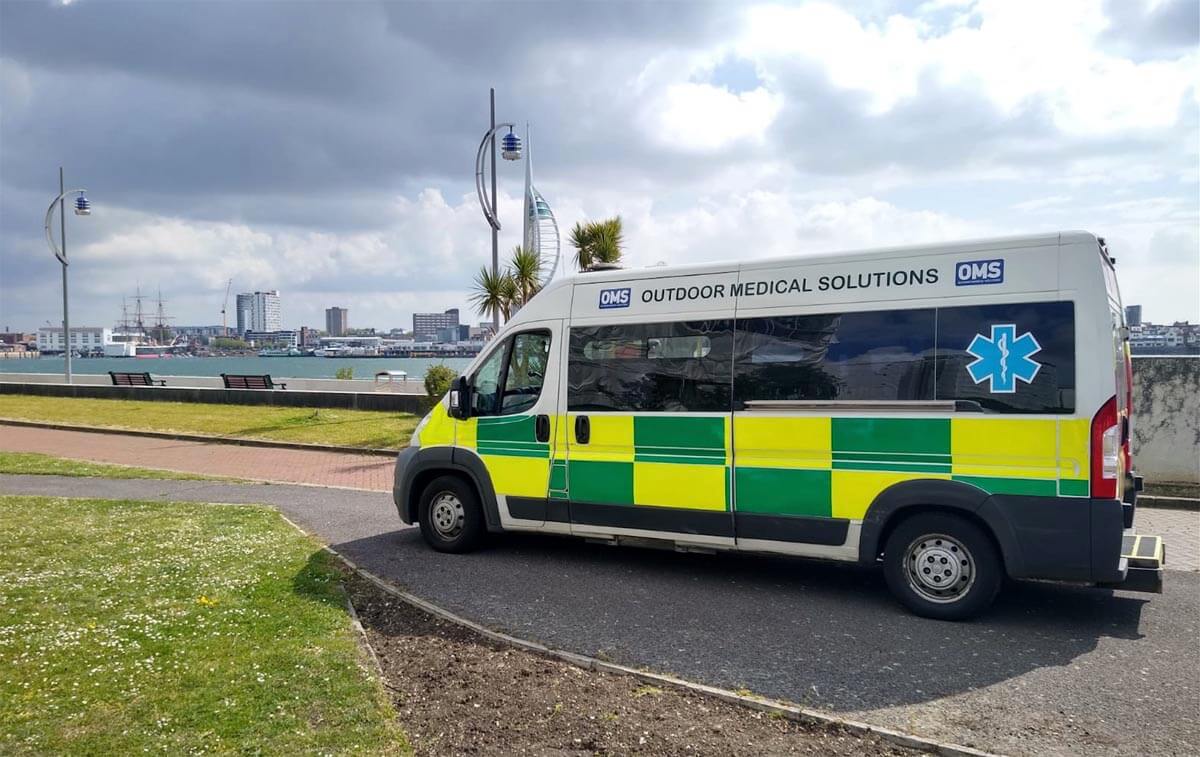 Why Choose OMS for patient transport
The service we provide is professional, reliable and comfortable and crewed by our qualified and experienced team. All patients travel in our fully equipped vehicles and are treated with dignity and empathy.
OMS are able to offer the following patient transport services
Fully equipped ambulance vehicles
4×4 ambulance vehicles
Inter Hospital Transfers
Transfers to and from private addresses
Care and nursing home transfers
Patient Repatriation
Organ Transport
Dialysis Transport
Live tracking and dispatch systems
Bariatric Service
At OMS we have specialist bariatric vehicles providing stretchers, wheelchairs and trained staff to provide safe, comfortable and dignified transport for bariatric patients.

"I cannot thank the crew enough for their wonderful treatment of my mum on this long journey. They were so patient and understanding and made the journey comfortable and entertaining for us, thank you so much"
– A Dickson,  Private Transfer customer

Contact an event manager on
01291 440 299
for a competitive quote today and find out what Outdoor Medical Solutions Ltd's motorsport medical cover can for you and your event today.