UK Wide Event Medical Cover 24 Hours A Day, 365 Days A Year
Event Medical Cover
When large crowds gather for public events there needs to be effective professional event medical cover in place to ensure people's safety and well-being.
Event First Aid Cover
The main law governing health and safety at work in the UK is the Health and Safety at Work etc Act 1974 (HASWA). This places general duties on employers, the self-employed and people in control of premises to ensure, so far as is reasonably practicable, the health and safety of their employees and anyone else that may be harmed by work activities or the workplace, e.g. the audience. The most significant difference between events organisation and other work activities is the large numbers of people who, though not in employ, are still owed duties.
Good practice indicates that organisers need to:
Ensure that there is an appropriate level of medical provision at an event
Undertake a medical resource assessment
A medical staffing plan should be made prior to the event to ensure that staff are deployed appropriately
Medical provision should be provided for the full duration of the event, including build up and break down and the provider should have appropriate insurance cover
As a major provider of event medical cover and services our on-site provision at events and festivals across the UK is unrivalled. Customers come back to us year after year, knowing the quality of the service that they can expect.
Contact us today for event first aid cover.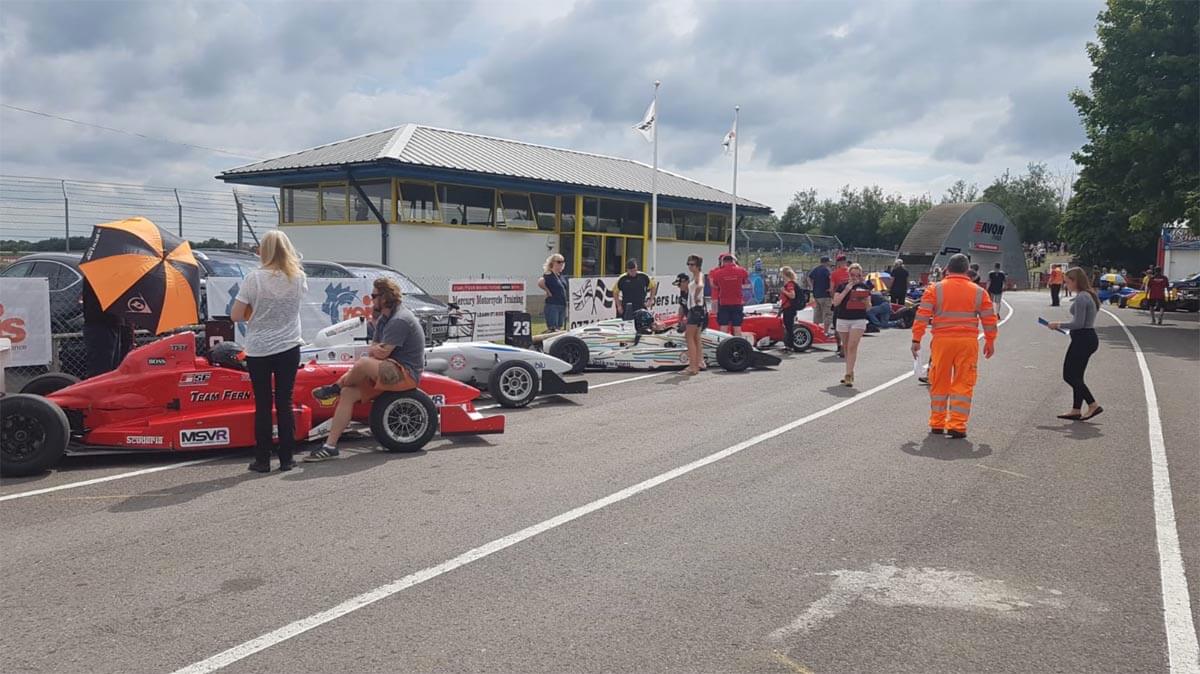 Events Covered
No event is too big or too small.
Events we cover include:
Extreme Sports
Mountain Biking
Boxing
Climbing
BMX
Extreme Sports
Mountain Biking
Boxing
Climbing
BMX
Equestrian
Horse trials
Point to Point
Team Chase
Eventing
Dressage
Rugby
Fixtures, festivals and schools
Concerts and Festivals
Running Events, Triathlons and swim runs
Charity and Community Events of all types
Corporate Events
Medical Services for Large and Small Events
Whether you need a single paramedic, or an entire on-site hospital Outdoor Medical Solutions will work with you to guarantee that you have the right level of service to meet any medical emergency.
Contact us for a competitive quote today and find out what event medical cover Outdoor Medical Solutions can provide for you. We are very happy to meet with you to discuss your event and ensure that you have the right cover.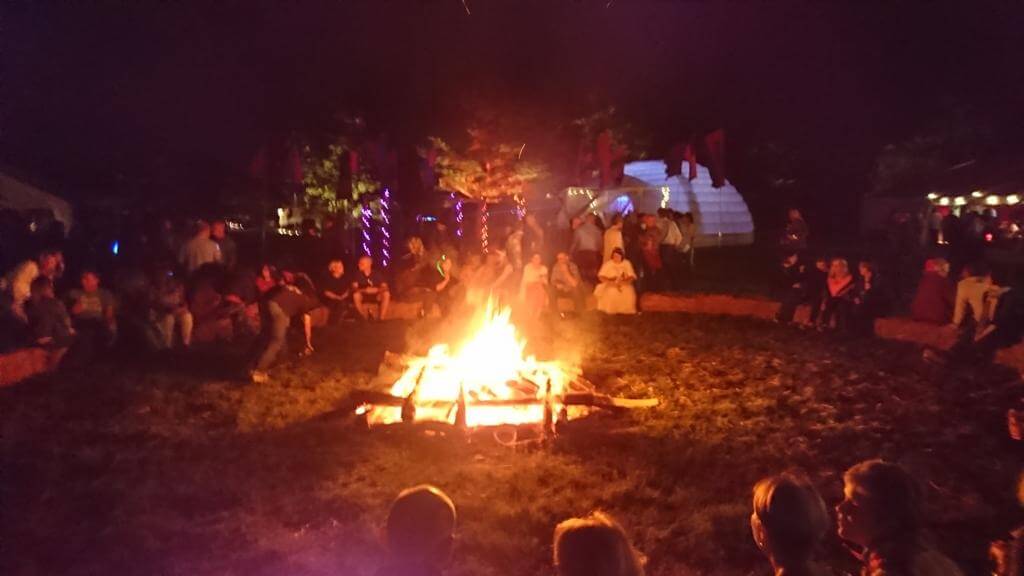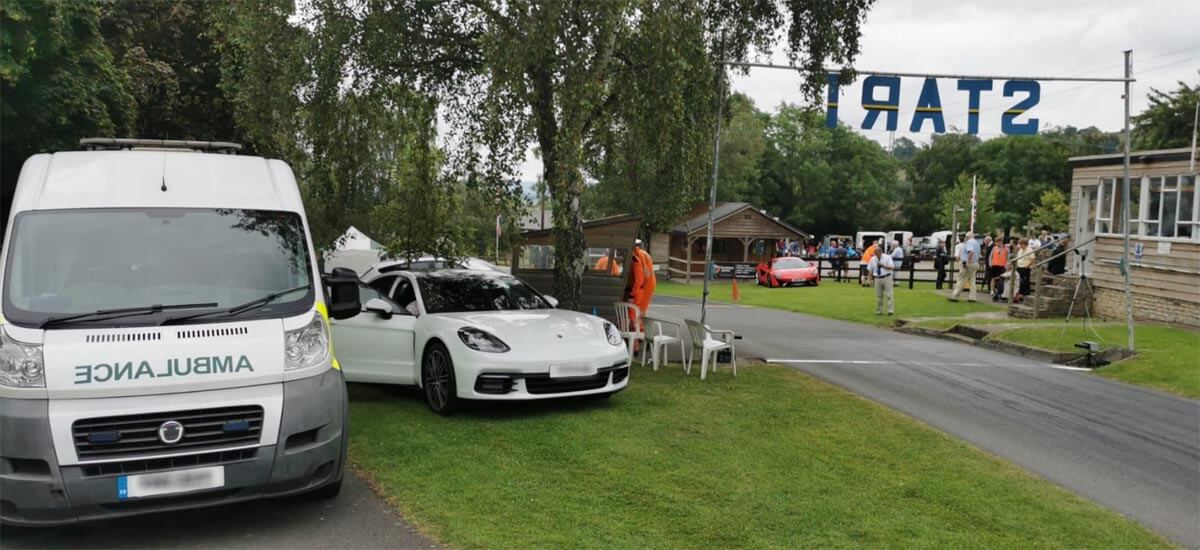 Get the Right Event Medical Cover for Your Event
We tailor our solutions to meet the needs of individual clients so whether you require a full team or a single paramedic, we can meet your needs at highly competitive rates.
Outdoor Medical Solutions are dedicated to providing custom solutions designed for specific environments and with our years of experience in the industry, you can trust us to get it right every time. Emergency medical services are not something on which you want to take a chance, which is why so many of our clients refuse to deal with anyone else when it comes to events medical cover in the UK.
Our CQC registration provides you with the assurance that we are meeting essential standards of quality laid down by the government, These ensure that the services that OMS offer are Safe, Caring, Effective, Responsive and Well Led.
Equipped to Deal with All Medical Emergencies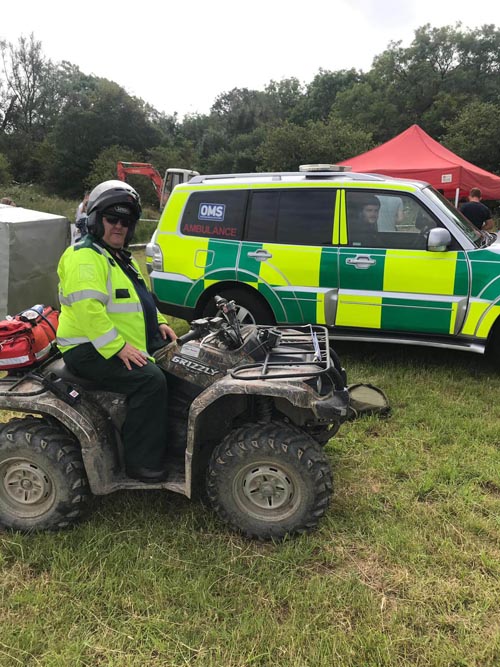 We provide our fully qualified professional teams with equipped emergency vehicles that enable them to deal with any situation they may encounter whilst working for our clients across the country. All of the equipment that we use is maintained to the highest possible standard.
In short, if you are looking for outdoor medical solutions on which you can rely completely, we have you covered. We can supply you with a full outdoor hospital if required, with staff and equipment to rival those normally only found in permanent facilities.
With You All the Way
When you hire us to provide event medical cover for a major event or on location services for a film shoot, we will take care of all the details from the initial planning through to the provision of first-class medical services and post job analysis.
Our range of experience in the event sector ensures you complete , reliable and professional medical provision. We have never let a customer down.
Contact an event manager on
01291 440 299
for a competitive quote today and find out what Outdoor Medical Solutions medical cover can for you and your event today.