UK Wide Event Medical Cover 24 Hours A Day, 365 Days A Year
Events Medical Cover
When large crowds gather for public events there needs to be effective professional event medical cover in place to ensure people's safety and well-being.
As a major provider of event medical cover and services our on-site provision at events and festivals across the UK is unrivalled.
New and pre-existing clients come back to us year after year, expecting and receiving the high quality of service that we provide.
Medical Services for Large and Small Events
Whether you need a single paramedic, or an entire on-site hospital Outdoor Medical Solutions will work with you to guarantee that you have the right level of service to meet any medical emergency.
Contact us for a competitive quote today and find out what event medical cover Outdoor Medical Solutions can provide for you.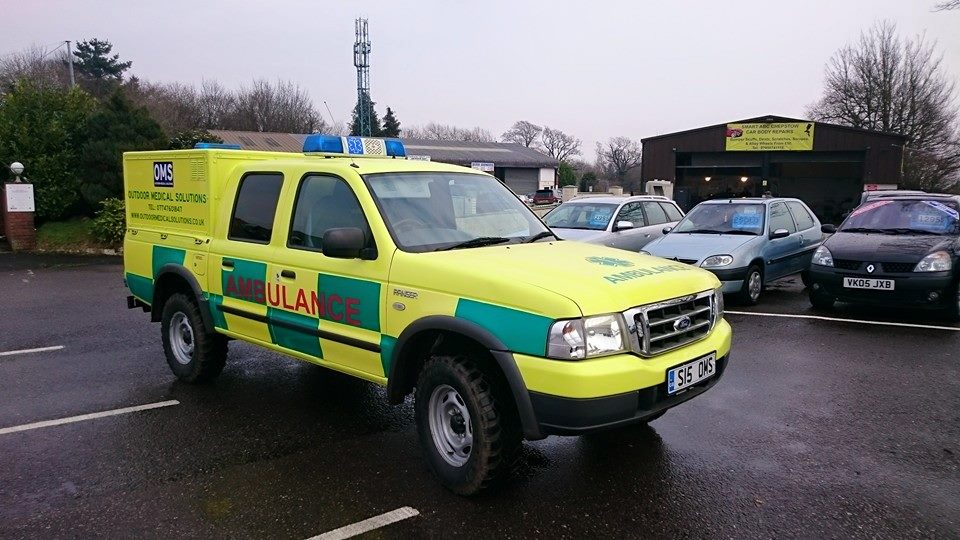 Events Covered
No event is too big or too small.
Events we cover include:
Extreme Sports
Motor Sport
Sports Tournaments
Boxing
Equestrian Events
Concerts
Water based Events and Festivals
Community Events
Historical Re-enactments
Charity Events and Gala's
Corporate Entertainment & Team Building
Festivals of All Types
Trade Shows and Exhibitions
Film and Television productions
Firework displays
Get the Right Event Medical Cover for Your Event
We tailor our solutions to meet the needs of individual clients so whether you require a full team or a single paramedic, we can meet your needs at highly competitive rates.
Outdoor Medical Solutions are dedicated to providing custom solutions designed for specific environments and with our years of experience in the industry, you can trust us to get it right every time. Emergency medical services are not something on which you want to take a chance, which is why so many of our clients refuse to deal with anyone else when it comes to events medical cover in the UK.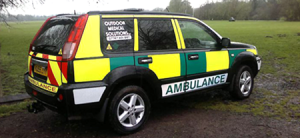 We are a CQC registered provider and provide a patient focused service. We cover everything from the initial planning stage of the event medical cover, during the event and through to a debrief and report. Our range of experience in the event sector ensures you complete and professional medical provision.
Our staff are all experienced, registered health care professionals committed to patient care.  We can provide Doctors, paramedics, nurses, and emergency medical technicians to meet all your event needs.
Let us know the type of event medical cover you require, and its size and we can work with you to ensure that you have the right medical cover to ensure the safety of those attending.
Equipped to Deal with All Medical Emergencies
We provide our teams with fully equipped emergency vehicles that enable them to deal with any situation they may encounter whilst working for our clients across the country. All of the equipment that we use is maintained to the highest possible standards and is tested on a regular basis to ensure that it is in full working order. In short, if you are looking for outdoor medical solutions on which you can rely completely, we have you covered. We can supply you with a full outdoor hospital if required, with staff and equipment to rival those normally only found in permanent facilities.
With You All the Way
When you hire us to provide event medical cover for a major event or on location services for a film shoot, we will take care of all the details from the initial planning through to the provision of first-class medical services and post job analysis. If you need a private ambulance, you can rely on us to plan the route and anticipate any problems before they occur.
Corporate Event Medical Cover
Corporate events cover a wide spectrum of activities and exercises, all of which aim to bring employees together, to nurture interpersonal trust, to creatively engage their cooperation and to explore and develop their skills. As you plan your corporate event medical cover, it is imperative that you make provisions for corporate event medical cover for your employees. Medical cover at corporate events serves to secure the utmost engagement of your staff and to ensure that the event runs smoothly.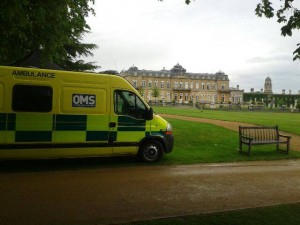 Corporate First Aid Cover
Outdoor Medical Solutions understand how important your team is to your business, and that the safety and wellbeing of your staff are a direct reflection of your company's integrity. We also understand that, as with any large gathering, an unexpected medical condition of any severity or urgency is sufficiently alarming, when not managed professionally, to put a damper on the entire event.
Our corporate event medical cover will give your employees the peace of mind and the confidence they need to participate and perform to the full extent of their abilities, so that you can count on a large turnout.
At OMS, we offer unrivalled professional medical cover at corporate events, with a patient focused service that meets and exceeds the most exacting standards. Our registered healthcare professionals adhere to all CQC Health and Safety Regulations, offering unparalleled levels of patient care, with exemplary bedside manner and a supportive attitude.
Our corporate first aid cover can be tailored to suit any type of corporate event, with paramedics, nurses, doctors and medical technicians permanently on hand for advice, consultations and emergency rescue and transportation. We can oversee all sizes and types of corporate events and you can rely on our staff to keep your team safe and sound, as they have extensive experience in delivering outdoor medical solutions. With OMS by your side, your corporate event will be nothing less than perfect.
Call us now on 01291 440299 or fill in our contact form to find out more today
Contact an event manager on
01291 440 299
for a competitive quote today and find out what Outdoor Medical Solutions Ltd's motorsport medical cover can for you and your event today.