Activities in festivals such as 'crowd surfing', 'head banging' and 'mosh pits' have become increasingly popular thoughout the years, many people participate without realize the injury's that could occur.
Definitions of Common Crowd Activities:
Crowd surfing: Involves launching oneself over the heads of the crowd in front, and 'surfing' on supporting hands towards the stage. Moshing: Involves shoving and pushing people in the pit (at the front of the crowd).
Stage diving: Trusting the crowd implicitly, you climb onto the stage without security staff noticing, then launch yourself on top of the crowd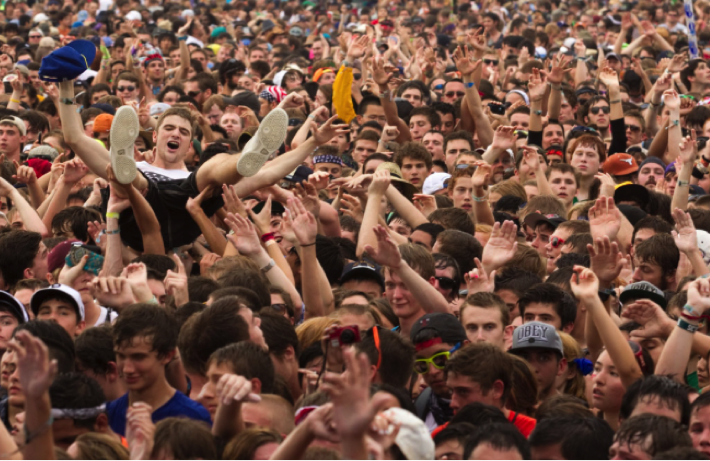 According to the "Crowd Surfing – Who is at Risk" survey;
In the space of a three-day music festival with over 60,000 per day a total of 1511 patients were seen thought the festival, with 43 reported relating to crowd surfing.
Some people think that they're only putting themselves in danger, but as the statistics show 60% of the injuries were sustained by those in the crowd rather then the surfer themselves (40%).
Separate to injury's, risks of crowd surfing include having their belonging stolen, shoes lost and cloths ripped.

The conclusion to this survey deemed crowd surfing "relatively safe" however an adequate amount of medical aid needs to be provided nearby.
Moshing and head banging are also popular activities at concerts, rock concerts in particular.
Mosh pits can get violent with injury's stemming from knocks to the head, broken bones, concussion and whiplash.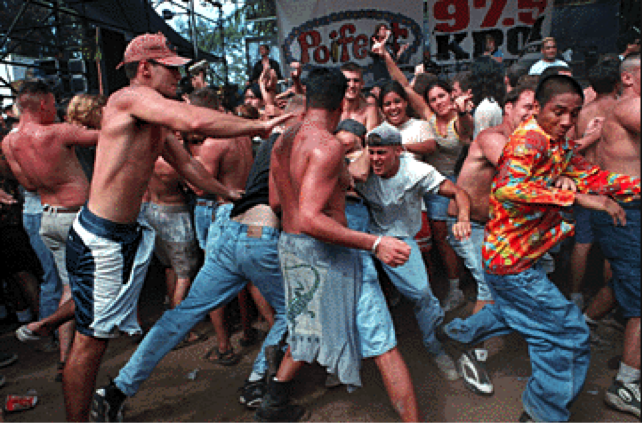 Headbanging can cause alarming injerys such as short and long term neck pain and even mild trumatic brain injury.
Our advice to you is to think responsibly and stay safe.
If you are thinking about joining a mosh pit observe it beforehand ad it may be more harmful then expected and expect the likelihood of a minor injury and damaged clothing.
For a safer alternative you can mosh with a group of friends.
As for 'head banging' only do this for short periods of time and don't be too harsh, remember this is your head you could be harming!