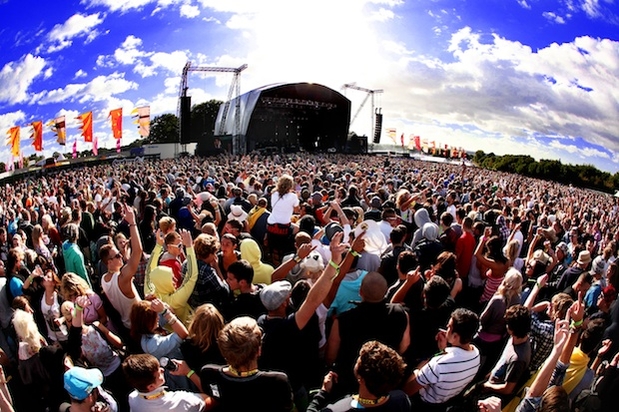 Summer is rapidly coming, and with it, the festival season. Whether you're rocking out at Reading and Leeds Festivals, or chilling to some tunes at Cambridge Folk Festival, in the next few months thousands of us will leave our homes to spend a few days in a tent – and let's face it, probably the mud.
There are a few things that don't go away when we are at festivals, and one of them is our unfortunate ability to have accidents. Whether we simply drink too much, or fall over while dancing, festivals have it all from hangovers to broken ankles, unfortunate grazes to bee stings.
With that in mind, it's best to go prepared and take a first aid kit that will come in handy when minor accidents happen and we need to take care of them in the – or a – field.
Disposables
Plasters – different shapes, sizes;don't forget to include a few specialist blister plasters for when you've danced all night.
Sterile dressings in small, medium and large sizes, as well as at least two specialised eye dressings.
Eye wash and eye bath – both the container and the fluid.
Bandages – both triangular and rolled crêpe styles.
Sterile gloves – ensure you check for allergies to different materials in your group and get the right type.
Tools
Safety pins
Tweezers
Scissors – small and basic to cut plasters or bandages.
Digital Thermometer
Medications
Alcohol free cleansing wipes
Skin rash cream in case of adverse reactions to a number of activities.
Antiseptic cream for rubbing around clean wounds.
Painkillers – paracetamol, aspirin (for over-16's) or ibuprofen for a number of applications.
Antihistamines and an insect bite reliever in spray or cream form; communing with nature has inherent dangers which include the presence of wasps, bees or other biting and stinging insects, as well as plants that may fight back or produce hayfever-inducing pollens.
Cough medicine
As well as your first aid kit, you should remember that taking along a list of instructions on what to do in the case of minor injuries so that you can actually use the great equipment you've taken pains to prepare.
Always remember that if you cannot deal with something, first aiders will be available onsite, and that it is better to get something you are worried about looked at, instead of getting home with something worse than memories.