National Motorsport Medical Cover
At Outdoor Medical Solutions we pride ourselves on providing specialist motorsport medical cover to the sporting industry. We work at MSA, AMCA and ASU regulated events.
Our current list of clients in this area include motocross clubs, Hill Climbs, Quad Bike racing Clubs, Supermotocross, Drag Racing, motorcycle racing and historical car racing.
We promise to deliver the best possible pre hospital care to all motorsport competitors, participants and spectators.
We are able to provide a range of vehicles and staff to meet the needs of any motorsport event.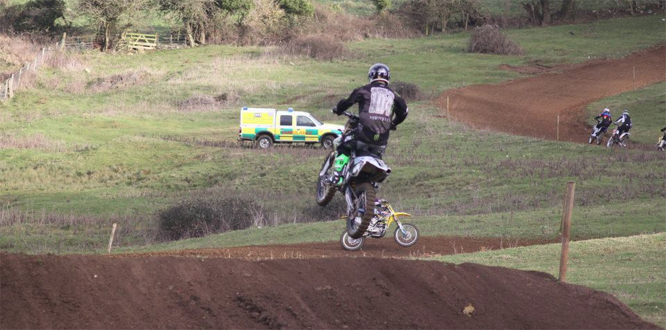 Motorsport Medical Services
Since Outdoor Medical Solutions started in business we have been provided motor sport medical services, for both motorcycles racing (on and off road), vehicle hill climbs and tracks.
This isn't all we do. We provide the very best medical services for all varieties of events throughout the UK. Whether it's a corporate events, a team building exercise, film and TV sets or anything else, our team of fully qualified, experienced paramedics are happy to help.
Medical Services include:
Paramedics
Nurses
Emergency Medical Technicians
Qualified advanced first aiders
Close Protection Medics/ Military specialists
Wilderness Medics/ Swift Water Rescue/ Life Boat crew
Emergency Ambulance Vehicles
4×4 Ambulances
Quad Bikes
Cycle Response Teams
Rapid Response Vehicles
Mobile treatment centres
Field hospitals
Contact an event manager on
01291 440 299
for a competitive quote today and find out what Outdoor Medical Solutions Ltd's motorsport medical cover can for you and your event today.